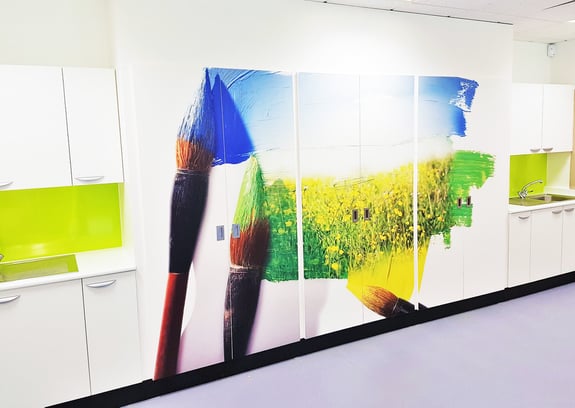 Hydroclean Image Series
The Image Series from SDS has changed the way in which hospital and clinical environments can be transformed.
This innovative approach offers a refreshing solution to brighten up monochrome healthcare settings by utilising captivating imagery. With the power to bring a smile to patients' faces, convey important messages in a clever and engaging fashion, or even serve as a strategic wayfinding tool, the possibilities are endless.
In collaboration with SDS, virtually any image of suitable quality that you provide can be expertly printed onto dFend or Hydroclean sheets. These high-quality prints can then be securely protected behind an anti-graffiti laminate, ensuring long-lasting durability.
Image Series Finishes
Image Series can be provided on both the dFend or Hydroclean sheets.
Hydroclean has a smooth finish, whereas the dFend provides a more resistant finish with Cashmere.
Hydroclean Image Series is available in the following sizes:
2440mm x 1220mm

3010mm x 1220mm
dFend Image Series is available in the following sheet sizes:
Jointing and Thermoforming
The installation of Image Series employs a comprehensive range of recognized jointing and thermoforming techniques.
The key factor that makes specifying Hydroclean or dFend truly compelling is the unwavering commitment of SDS to offer a seamless supply and installation service, ensuring that the exceptional quality product is fully supported by a top-notch installation.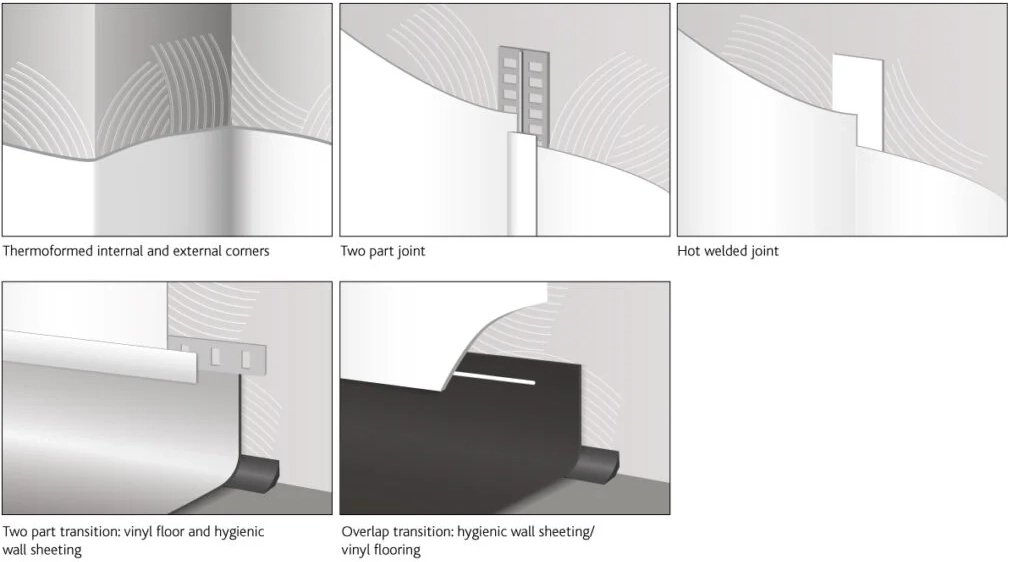 WHAT OUR CLIENTS HAVE TO SAY
"We always found SDS to be a reliable partner during the design and delivery stages of our work."
"SDS's customer service skills ensure that the items are always delivered to a high standard and within the guidelines of our orders."
"Specified solid timber doors with full PVC encapsulation are one of the most robust doors on the market and copes well to the challenging environment."
"By using a well-known PVC postformed door supplier we have the reassurance that the doors will be clinically fit for purpose."
"It is fair to say you are one of the very best subcontractors we have had on site."