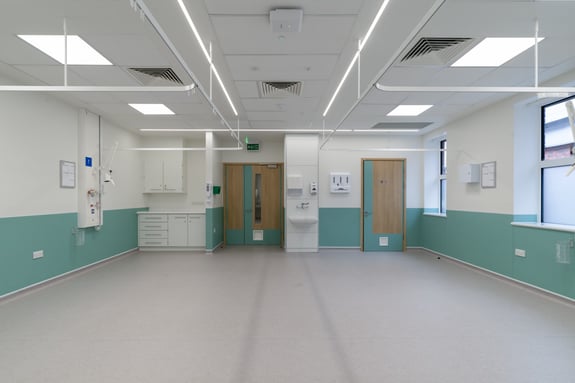 SDS Defend Wall Protection Sheet
Thermoplastic Sheet Protection
Thermoplastic Sheet Protection

for healthcare environments
The upkeep of busy hospital, healthcare and clinical environments is a never-ending task, with daily wear and tear manifesting itself in deteriorating paintwork, damaged plaster, scuffed doors, scraped frames, nicks and scratches.
Not only is this unsightly and fails to present a professional appearance for visitors and patients, but it can also make maintenance and cleaning a much more difficult task, creating issues with hygiene and germs.
SDS provides a very effective solution to the perennial problem: Defend thermoplastic sheet protection. These sheet products can be fitted to most surfaces requiring fortification and their tough, anti-abrasion finish will rebuff the damage of daily bumps and knocks.
Installed to our exacting standards, Defend sheeting will make frequent and expensive maintenance works a thing of the past as both sheet types require little more than a light cleaning routine to keep them looking neat and smart.
Using a combination of SDS's thermoplastic sheet protection with profile protection is an excellent way to counter inevitable shocks and collisions and will ensure the fabric of your hospital, clinical or healthcare facility is admirably preserved, year after year.
SDS Defend is available as BIM models in the NBS National BIM library.
Defend – The original SDS Thermoplastic Sheet
Very high grade of thermoplastic PVC sheet with excellent forming and machining attributes.

Suited for wall cladding in busy thoroughfares at half / full / multiple heights.

Defend is used extensively by SDS to encapsulate doors and frames for permanent protection (see Doorsets).
Used frequently by SDS to form bespoke items, such as retrospective frame and door protection.

Available in a wide range of colours to compliment the design scheme.

If MOQ are satisfied, Defend can be colour-matched and supplied with anti-bacterial impregnation.

Available in textured finish to suit the demands of various locations.
Defend Colours
*Disclaimer – All colours shown are web representations, and although we have given as much care and attention as possible to represent these colours visually and match them to their closest RAL colour, actual colours may vary. If a colour match is critical, please request a sample.
Textured finish
If you are aiming to achieve a traditional aesthetic for your hospital or clinical environment project, you can opt for a textured finish for your doorsets to add that look and feel of real wood.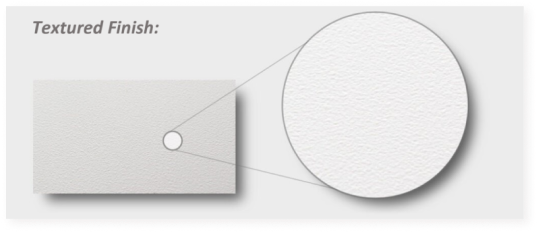 WHAT OUR CLIENTS HAVE TO SAY
"We always found SDS to be a reliable partner during the design and delivery stages of our work."
"SDS's customer service skills ensure that the items are always delivered to a high standard and within the guidelines of our orders."
"Specified solid timber doors with full PVC encapsulation are one of the most robust doors on the market and copes well to the challenging environment."
"By using a well-known PVC postformed door supplier we have the reassurance that the doors will be clinically fit for purpose."
"It is fair to say you are one of the very best subcontractors we have had on site."