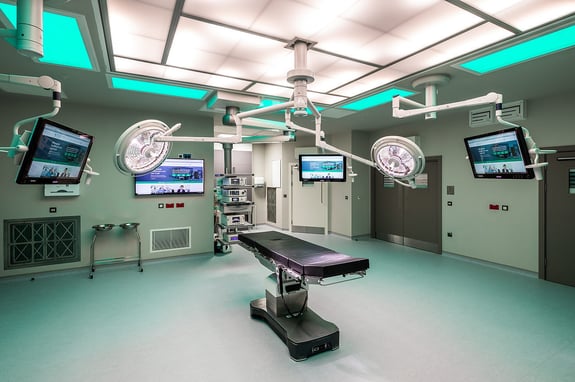 SDS Accessories
When it comes to accessorising internal doorsets in any healthcare or clinical environment, glazing is a vital element and we offer vision panels to suit your requirements.
The correct size and positioning of vision panels is fundamental for safety, compliance, light admittance and user comfort. The type of glass used, and the glazing methods are also key, to ensure fire integrity, acoustic ratings, and safety.
SDS offers a large number of standard Vision Panel Types.
These provide a number of different size and layout options and have been designed following many years of experience in the industry. Vision panels noted with 'Part M', also comply with the Building Regulations Approved Document Part M (BS8300) and the Equality Act (EA) 2010.
The Building Regulations Approved Document Part M (BS8300) also states that doors within entrance and reception areas, and other appropriate internal doors which are wider than 450mm, must be provided with a Part M compliant vision panel as noted above.
Define Ancillary Items product range
We also offer a range of ancillary items for your SDS internal doorsets, including a choice of escutcheons, turn and release handles, and cylinder pulls.
We have a long track record of supplying to hospitals and our product choices reflect products that have been proven to perform well in challenging healthcare and clinical settings.
Discover the SDS range of accessories
Choose from a range of ironmongery choices for your doorsets, including options for handles and locking, ancillaries, and door controls.
WHAT OUR CLIENTS HAVE TO SAY
"We always found SDS to be a reliable partner during the design and delivery stages of our work."
"SDS's customer service skills ensure that the items are always delivered to a high standard and within the guidelines of our orders."
"Specified solid timber doors with full PVC encapsulation are one of the most robust doors on the market and copes well to the challenging environment."
"By using a well-known PVC postformed door supplier we have the reassurance that the doors will be clinically fit for purpose."
"It is fair to say you are one of the very best subcontractors we have had on site."
CASE STUDIES
We are very proud of our 40-year track record of successful collaboration with architects, contractors, NHS Trusts and private hospitals, partnerships which are based on our core tenets: Specialisation, Dedication and Sincerity.
Read from our selection of case studies to see just how we have helped to make a difference in a range of projects, including healthcare and clinical environments.