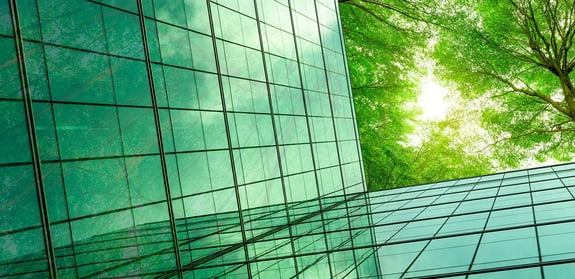 Sustainability
When it comes to caring for the environment and tackling climate change, sustainability is key, and we are playing our part.
Specialist Door Solutions is focused on building a sustainable business that will benefit its customers and employees, as well as the wider society and environment in which we operate. With our role in the design and manufacture of hospital doorsets, we take our environmental, social and governance (ESG) responsibilities very seriously.
From the use of sustainably sourced materials, all the way to Net-Zero brand new hospital construction projects, Specialist Door Solutions (SDS) are also playing their part. Our doorsets have been specifically designed to meet our customer's demanding requirements. As well as being incredibly hardwearing, they are hygienically safe and will maintain their integrity and durability over their 10-year lifespan. Thereby saving Estates Teams time and money on maintenance and replacement.
Through the latest technology and the implementation of best practices perfecting the blend between sustainability and usability, SDS is determined to remain the industry leader for innovation in the healthcare industry. We remain relentless in our pursuit of excellence across doorsets for healthcare, we are committed to significantly reducing our carbon footprint through the optimisation of manufacturing methods, the use of 'green energy' and sourcing and recycling material responsibly.
Responsible business
Our people

To build a diverse and inclusive workforce who feel supported and encouraged to excel in their career and life at SDS.

Our community

To support and enable our local communities to achieve more through the use of our products and using our knowledge base to educate and support individuals.

Our environment

As a naturally low emission business we are committed to improving our environmental performance and enabling our customers to do so.

Our organisational responsibility

To be a responsible employer, supplier and overall business.
With the ever-growing concerns regarding environmental pollution, climate change, and global warming becoming more alarming in the last decade, sustainability has become an integral part of every policy and procedure for businesses in the consumer and manufacturing industry.
So far on our journey to Net Zero, we have become:
It's all part of our commitment towards minimising the effects of climate change and our journey to 'Net-Zero'.
FSC® certified
Carbon Neutral Company
ISO 14001
BS EN 13986 (2004)
98% wastage recycled
100% waste diverted from landfill
A 'Carbon Neutral' Company
We have calculated the carbon emissions produced by us and generated a 'greenhouse gas report'. With this data, we are supporting projects that focussed on offsetting carbon and becoming more aware of our impact on the environment and our responsibility as a UK manufacturer to reduce our carbon impact.
We pro-actively invest in projects that offset carbon, including:
Renewable Energy

Reforestation
FSC® Certified (Forest Stewardship Council®)
SDS is proud to be FSC® Certified. FSC® forest management certification confirms that the forest is being managed in a way that preserves biological diversity and benefits the lives of local people and workers, while ensuring it sustains economic viability. FSC® certified forests are managed to strict environmental, social and economic standards.
And that's not all…
Specialist Door Solutions are investing heavily into calculating the 'Embodied Carbon' in each and every variation of our product, to give NHS Trusts, Architects as well as building and modular contracts, the confidence in using our products and helping to measure and minimise their impact on the environment with every project.

It's all part of our commitment towards minimising the effects of climate change and our journey to 'Net-Zero'.