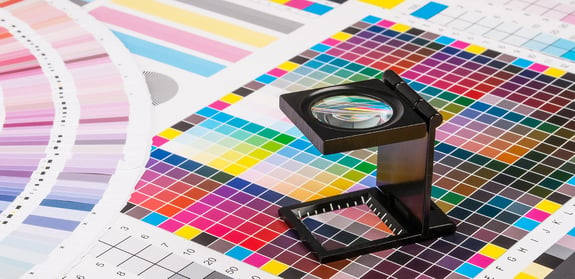 LRV Values & Calculator
What is LRV?


LRV (Light Reflectance Value), is a measure of how much visible and usable light is reflected by all directions and wavelengths from a surface when illuminated by a light source.
Different colours reflect different amounts of light, and this is measured on a scale of 0 – 100%. An LRV value of 0 is absolute black, and where there is no light reflectance at all. An LRV Value of 100 is absolute white, where all light is reflected. In practice, either extremity is virtually impossible to achieve. A typical black surface would have an LRV value of around 5-10%, and a brilliant white surface would have an LRV value of around 85%.
LRV (Light Reflectance Value) scale

Why Do We Need to Measure LRV?

Around 95% of people registered blind still have some vision in colour, and even those people that fit within the category of the remaining 5% often have some sensitivity to light and shade. The Equality Act 2010 requires that all new and refurbished public buildings and work places comply with current regulations via their 'Access Statement', ensuring safe entry, exit and safe passage throughout the building. The regulations mean that people, regardless of disability, age or gender, must be able to gain equal access to public buildings. For visually impaired people this means amongst other things that there must be a good visual contrast between various elements of the building, including doorways, fixtures and fittings.
What are the Regulations?

The Building Regulations Approved Document Part M (BS 8300-2:2018), states that the presence of doors, whether open or closed, should be apparent to visually impaired people through the careful choice of colour and material for the door and its surroundings. This document also states that all Internal doors should be identifiable and contrast visually with the surrounding wall and floor finishes, achieving at least 30 points LRV.'
CASE STUDIES
We are very proud of our 40-year track record of successful collaboration with architects, contractors, NHS Trusts and private hospitals, partnerships which are based on our core tenets: Specialisation, Dedication and Sincerity.
Read from our selection of case studies to see just how we have helped to make a difference in a range of projects, including healthcare and clinical environments.