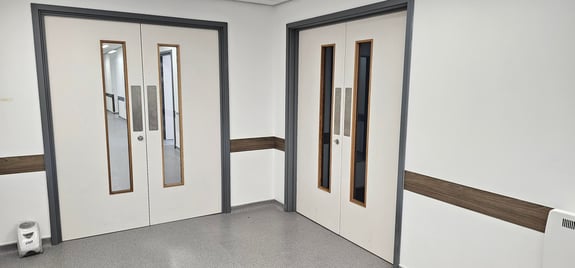 SDS Lamdoor
PVC post formed doorsets for hospital and clinical environments
The SDS Lamdoor plugs the gap between a traditional Laminate faced door and a Dfendoor, offering a long-lasting yet commercially viable alternative to its overrated counterpart typically found in many hospital and healthcare environments which are quite simply too challenging for it!
Combining high damage-resilience, a range of attractive, fade-free colours and finishes and ultra-low maintenance requirements, SDS Lamdoor is the perfect fire safety compliant doorset for the less demanding healthcare environments.
SDS Lamdoor range is available in a range of glazing and colour choices, door leaf size options, and can be customised with items such as edge protectors and kickplates.
SDS Lamdoor key benefits:
5 year warranty
Suitable for medium and low traffic areas
Postformed with 1.5mm PVC
BM Trada Q-mark certification
Vision panels with timber beading
Available in 7 colours (including 2 wood grain options)
Accountability
We are used to working with architects, facilities managers and contractor project teams, helping you to optimise specifications whilst maintaining compliance standards for your hospital or clinical environment project.
As well as designing, manufacturing and supplying SDS doorsets ourselves, we are also able to provide a complete ironmongery suite as part of the overall specification. This time-saving additional option makes SDS an invaluable resource, saving buyers valuable time whilst also providing full accountability for the supply of complete, ready to install products.
BM TRADA Q-Mark

Over 35 years BM TRADA has become one of the UK's leading certification bodies.

Fully UKAS accredited, BM TRADA's Q-Mark is one of the most rigorous certification processes for building and construction products. SDS Lamdoor is designed and manufactured to meet the exacting Q-Mark standard up to FD60, ensuring that our customers remain compliant with the latest fire safety regulations.
Sustainability
We know just how important it is to care for our environment, and how important it is for you. From the use of sustainably sourced materials, all the way to Net-Zero brand new hospital construction projects, when you work with SDS, you can rest assured that you are working with an environmentally committed company.
Through the latest technology and the implementation of best practices perfecting the blend between sustainability and usability, Specialist Door Solutions is determined to remain the industry leader for innovation in the healthcare industry.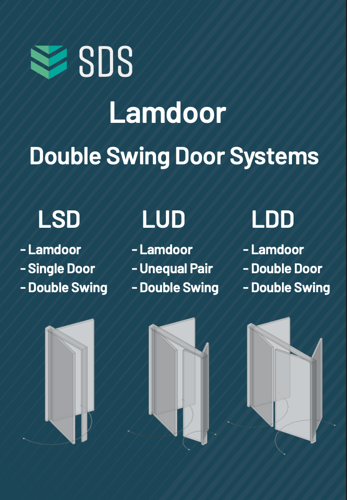 Download the Lamdoor Datasheet
Please enter your details to download the Lamdoor Specification Datasheet