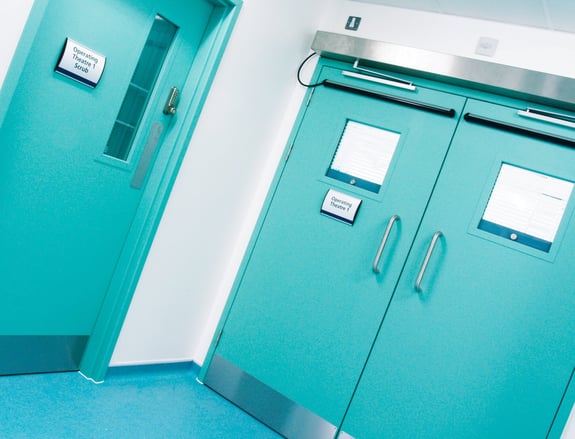 North Hampshire Endoscopy
Read how our products provided the ideal solution for this project
Basingstoke and North Hampshire Hospital has around 450 beds and provides a full range of planned and emergency services.


The North Hampshire Hospitals, part of the Hampshire Hospitals NHS Foundation Trust, includes services that provide specialist services for rare or complex illnesses for patients across the UK.
With links to University Hospital Southampton NHS Foundation Trust, Frimley Park Hospital NHS Foundation Trust, Royal Surrey County Hospital NHS Foundation Trust and Royal Brompton and Harefield NHS Foundation Trust for some specialised services.
In 1999 it became the first hospital in Europe to perform surgery using equipment operated by voice commands.
The Dfendoor doorsets consisted of an Aqua door frame and leaf with a textured finish, giving the hospital a unique yet minimalistic design that helped deliver a durable finish and a desirable aesthetic and clearly demonstrates that sometimes, less is more.